Underhero
Mac and Linux now available! Underhero 4.1.0
---
What's new:
Mac support
Linux support
Windows 32-bit support
Bug fixes:
Itormon enemy disappearing after being defeated. This meant the player couldn't talk to it and learn important passwords.
Hilarious bug where Yanijo had

a coconut bikini

the wrong sprite between being rescued from the volcano, and giving the reward to the player.
Some W5 Masked Kids had inconsistent names through dialogues.
Blowie enemy wouldn't turn off sleeping particle system if they were bribed while sleeping
Opening and closing the items menu with the B button or the D key wouldn't let the player open the menu again until it was pressed twice.
Attention prompts would still appear on the main menu after quitting the game.
What's Cloning On wouldn't spawn.
And other smaller issues.
What's up with the new controller options:
We are currently still working out the kinks of key binding and controller remapping for the game, but we are close! We've had to rework quite a few things in order to let any type of gamepad and keyboard be compatible with the game. New updates for the Unity engine have thrown a few curve balls our way, we still need to figure out a few things. Hang in there!
Here's a sneak peek of the reworked controllers menu (keep in mind that is a work in progress and some things might change!):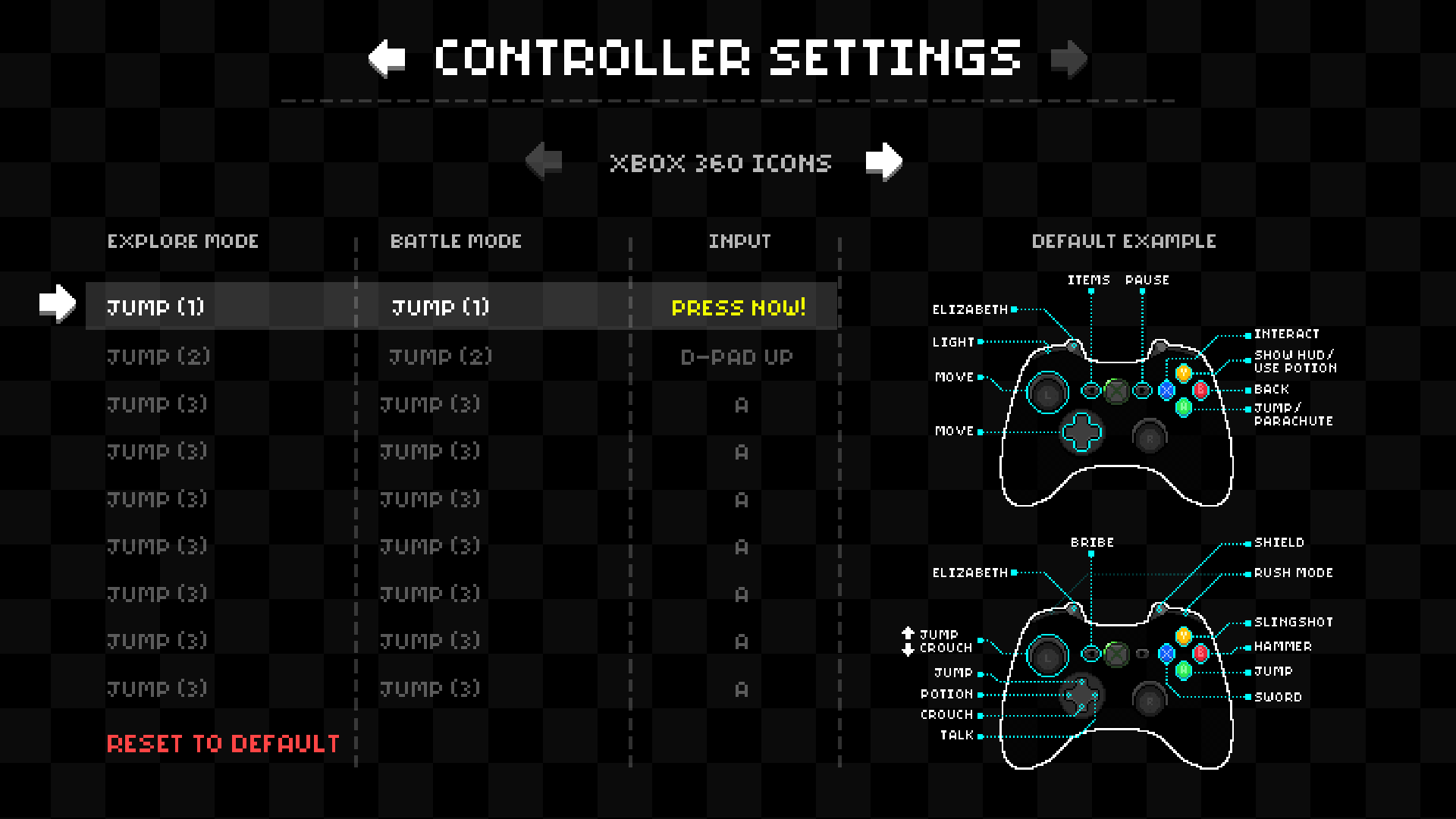 That's it for today, tell your Mac and Linux friends that Underhero is now ready for them!
If you find any bugs or problems be sure to let us know through our discord server or in the Steam forums.

Files
Underhero 4.1.0 Windows 64-bit
258 MB
Feb 06, 2020
Underhero 4.1.0 Windows 32-bit
254 MB
Feb 06, 2020
Underhero 4.1.0 Mac
262 MB
Feb 06, 2020
Underhero 4.1.0 Linux
253 MB
Feb 06, 2020